Power Engineering Society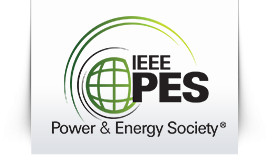 The Power & Energy Society (PES) provides the world's largest forum for sharing the latest in technological developments in the electric power industry, for developing standards that guide the development and construction of equipment and systems, and for educating members of the industry and the general public. Members of the Power & Energy Society are leaders in this field, and they — and their employers — derive substantial benefits from involvement with this unique and outstanding association.
The Mission of PES is:
To be the leading provider of scientific and engineering information on electric power and energy for the betterment of society, and the preferred professional development source for our members ~ Approved by the IEEE PES Governing Board, 17 July 2003
PES' Field of Interest is:
The scope of the Society embraces research, development, planning, design, construction, maintenance, installation and operation of  equipment, structures, materials and power systems for the safe, sustainable, economic and reliable conversion, generation, transmission, distribution, storage and usage of electric energy, including its measurement and control.
IEEE Sister Societies
Industrial Electronics Society
Industry Applications Society
Power Electronics Society
Organizations with Which PES has a Agreements of Cooperation
CIGRE(International Council on Large Electric Systems)
CSEE(Chinese Society of Electrical Engineering)
IEEJ/PES(The Power and Energy Society of the Institute of Electrical Engineers of Japan)  
Organizations With Which PES Share Common Interests
IET(The Institution of Engineering and Technology)
VDE/ETG(The Power Engineering Society of the Association for Electrical, Electronic & Information Technologies)
South African Institute of Electrical Engineers
The South African PES chapter has a memorandum of understanding with the South African Institute of Electrical Engineers (SAIEE).
Regular Meetings
Meetings are held on the first Thusday of every month with the SAIEE at 16h00. The venue is Council Chambers, SAIEE House.